The team is back! The team returned from Belize this past Sunday after a great few days with our Mission Partner, Kidz Konnect 4 Jesus. They accomplished a lot and saw God move through the ministry there. Among many other things, they were able to be a part of a men's conference on the topic: "What is a godly man?", help get The Crossings up and operational, and see the great things the ministry is doing with single moms at the Bloom House.
We appreciate your prayers for the team and want to share a couple of the stories!
Men's Conference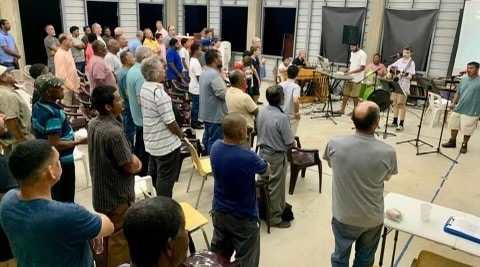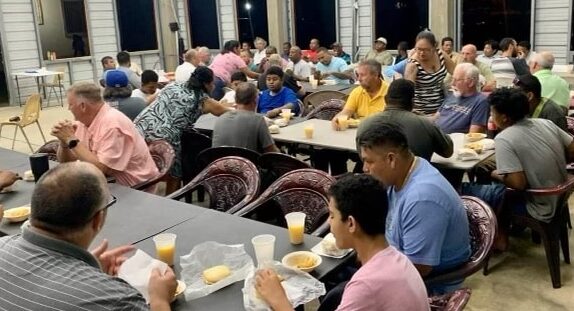 Kidz Konnect 4 Jesus hosted a two-day men's conference focused on what it means to be a godly man. Around 40-50 Belizean men attended the conference each day. Our team was able to serve the men dinner as well as pray and worship with them. This was a great opportunity for the team to get to know and encourage these men.
One Belizean man stood out. The team got to pray with John, who has a wife and young children and works for a Federal Law Enforcement agency in Belize. John lives in Belize City, where he works, during the week and in a local village with his family on the weekends. When the team was praying with John, he mentioned his work takes him into some dark places and asked that the team would pray for God to use him to be a light for the gospel in the midst of that darkness. Let's join in praying for John!
The Crossings
Kidz Konnect 4 Jesus has built a significant ministry center they call The Crossings. At The Crossings, they are able to equip Belizeans with the skills and experience they need to support themselves and their families. They have a woodshop, metal shop, sewing center, and more. Below are just some of the furniture they are able to build and sell to resorts and hotels across Belize.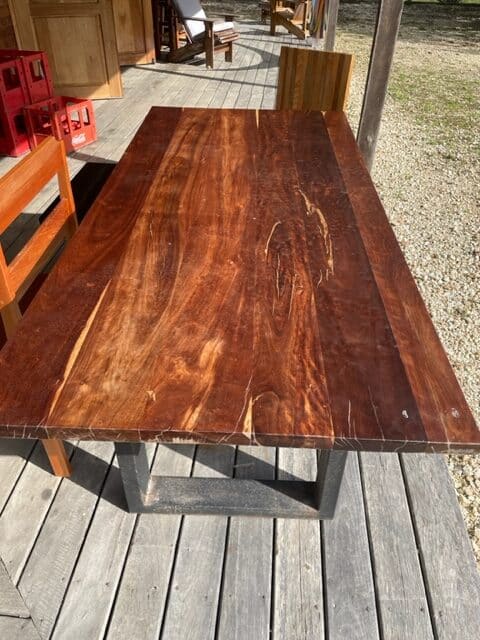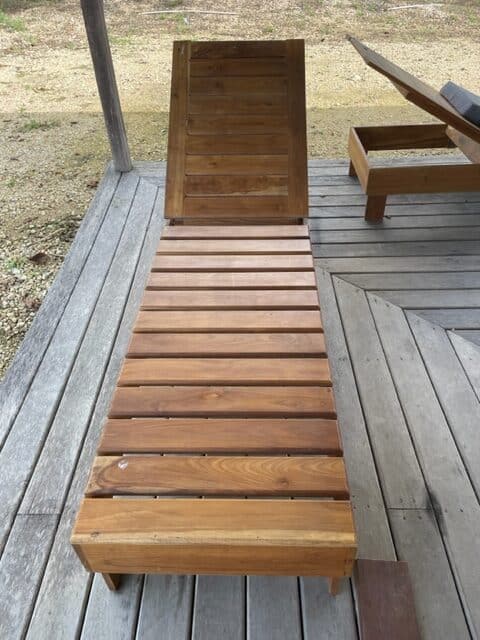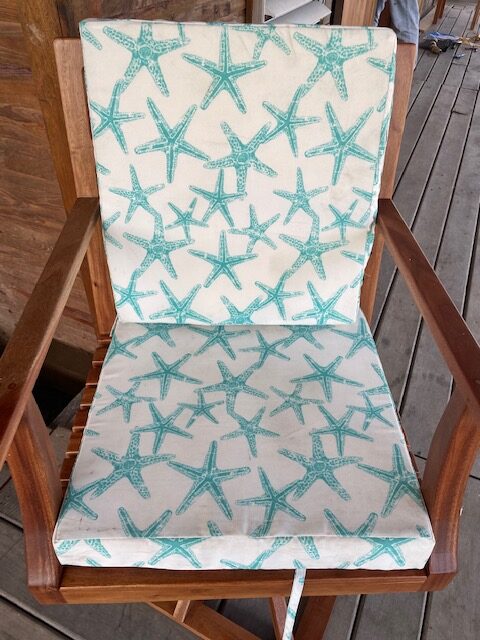 This summer, Kidz Konnect 4 Jesus had to completely move locations. This was a significant undertaking as all the buildings and equipment needed to be moved. Our team was able to help them finalize some important parts of this move and get them up and running at the new location. The ministry never misses an opportunity for discipleship, so the guys were able to work alongside local Belizeans. This allowed them to encourage, teach, and talk with them over the three days they were working at The Crossings.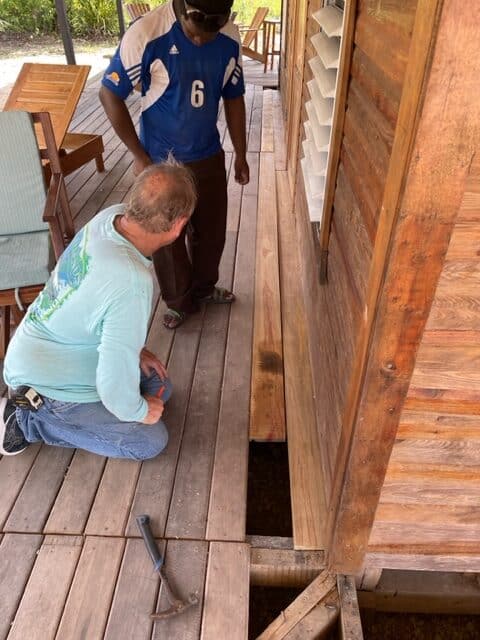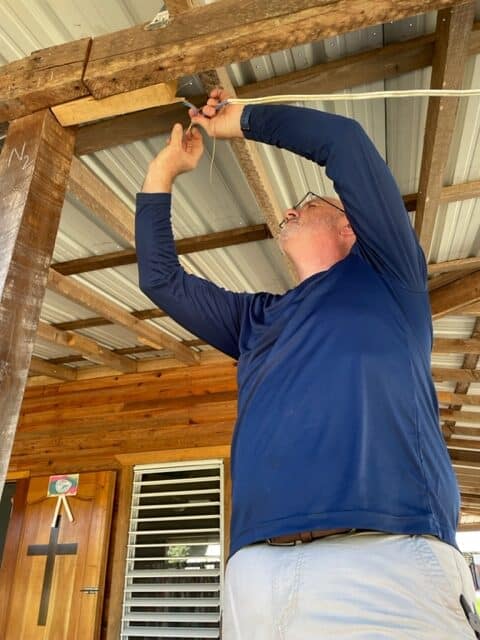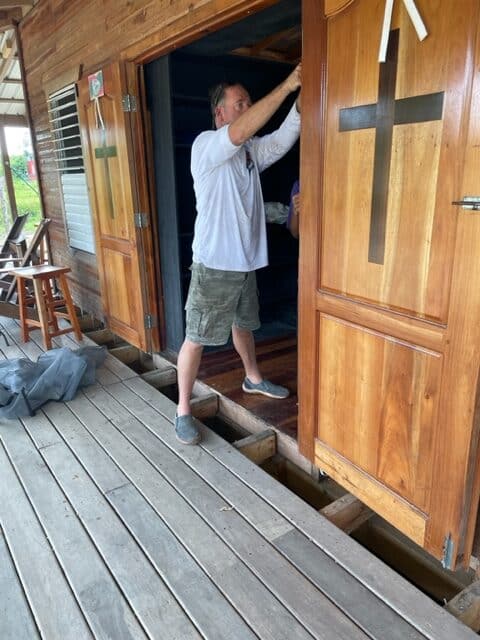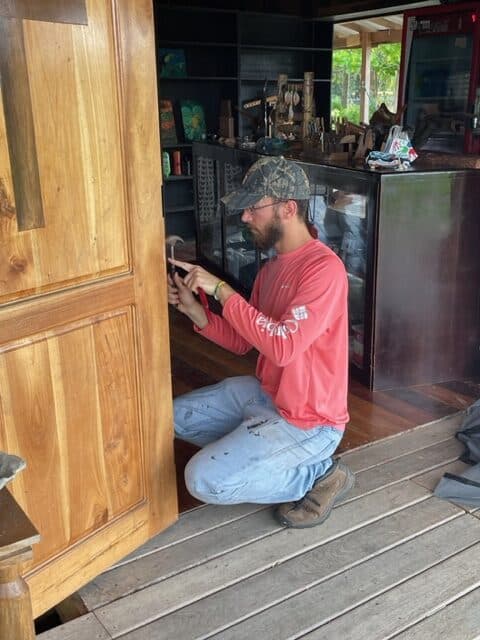 Bloom House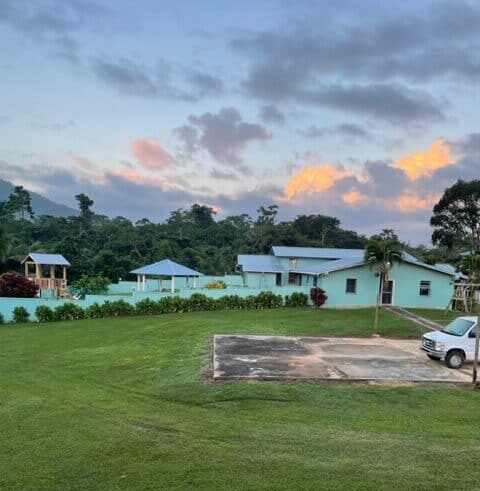 Kidz Konnect 4 Jesus also runs the Bloom House. This is a place for single moms to come and be cared for and ministered to. Currently, it is a day program where one of the missionaries is able to mentor 10-15 single moms. The ministry is looking to turn this into a residential program within the next few months where the single moms and their children can live at the Bloom House while they learn to become self-sufficient.
West Bradenton had the privilege of funding the playground at the Bloom House last year, and the team was able to see the finished product! This playground serves as a fun and safe place for the kids to play while at the Bloom House.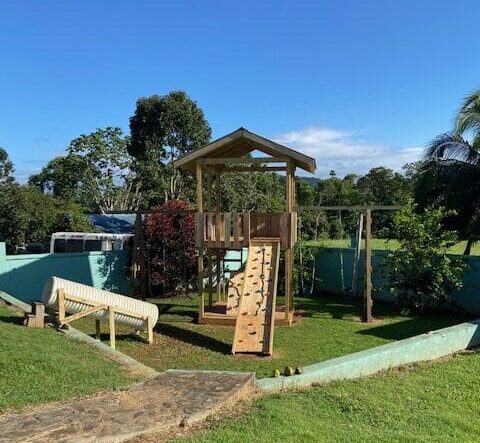 Thank you!
Thank you for your willingness to give and pray for missions at West Bradenton! You make trips and partnerships like this possible. This team did an awesome job, but there is more to do. It's not too late to join us on a 2023 short-term mission trip.