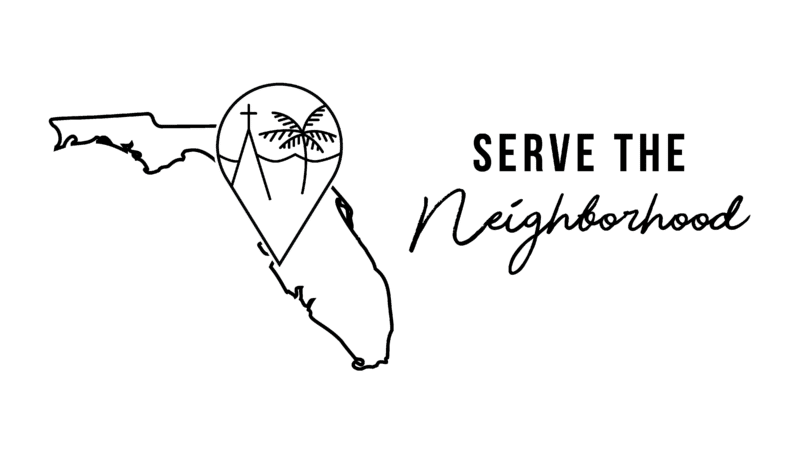 Our next Serve Day is Wednesday, December 6th.
Families, join us as we serve our neighborhood alongside some of our local mission partners. For more information about the specific service opportunities or to sign-up to serve, click the link below.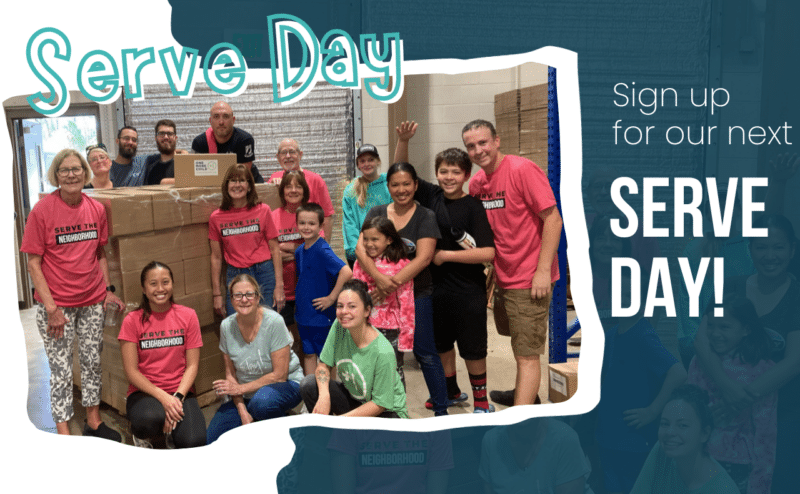 Neighborhood Mission Partners
We have several local mission partners that church members serve with on a regular basis. We also have a Serve Day every other month, where the whole church gets together on a Saturday to serve our neighbors in a variety of ways.
Anchor House Mission
Anchor House exists to reach out to any and all international seafarers, truckers, and the community at Port Manatee, Florida. They seek to meet all physical, emotional, and spiritual needs of the Port community with the love of Jesus Christ.
Website: anchorhousemission.com
Phone: (941) 722-0764
Email: Anchorhouse@juno.com
Address: 13285 Eastern Ave., Palmetto, FL 34221
Downtown Ministries
Downtown Ministries exists to passionately educate, advocate and feed the hungry and needy members of our local community.
Website: downtown-ministries.com
Address: P.O. Box 110407, Lakewood Ranch, FL 34211
J316 ministries
J316 Ministries exists to encourage, train, and equip the Body of Christ to creatively share and communicate the gospel to the world by using colors designed to teach the truths of the gospel on various sports equipment.
Website: j316ministries.com
Phone: (941) 962-2956
Email: info@j316ministries.com
Address: 298 43rd St. West, Bradenton, FL 34209
One More Child
One More Child exists to provide Christ-centered services to vulnerable children and struggling families. They are impacting families locally and globally through efforts in foster care, anti-trafficking, single moms, child hunger, and more.
Website: onemorechild.org
Phone: (863) 687-8811
Email: children@onemorechild.org
Address: 1015 Sikes Blvd. Lakeland, FL 33815
Youth For Christ
Youth for Christ exists to reach young people everywhere, working with local churches and other like-minded partners to raise up lifelong followers of Jesus who lead by their godliness in lifestyle, devotion to prayer, and the Word of God.
Website: suncoastyfc.org
Phone: (941) 747-4608
Email: Info@SuncoastYFC.org
Address: 1901 30th Avenue West, Bradenton, FL 34205