The team is back! The team returned from Belize this past Saturday after a great week with our Mission Partner, Kidz Konnect 4 Jesus. This family trip is one of our church's longest-standing trips and is designed to engage the entire family in God's mission and in His work in Belize.
Learn More About
Kidz Konnect 4 Jesus
Our team partnered with Kidz Konnect 4 Jesus to serve in a local school (Maya Center), by working with teachers in classrooms and running a Vacation Bible School (VBS) with the students. This trip helped pave the way for Kidz Konnect 4 Jesus to serve in an ongoing capacity in the school.
We are grateful for your prayers for the team and want to share a couple of their stories!
MAYA CENTER
Kidz Konnect 4 Jesus recently started a new partnership with Maya Center, a nearby Belizean Catholic school. This week was the first time a team has been able to work with the school. It made for a special week as the team was ble to assist teachers in the classrooms, engage the kids during breaks, and run a VBS for the entire school. Having a full week with the kids allowed the team to build relationships that will last far beyond this one week.
One of our students was able to share the gospel with two girls using a J316 bracelet. Both girls professed faith! Continue praying for these two girls and their new relationship with Christ as Kidz Konnect 4 Jesus will take over ongoing discipleship.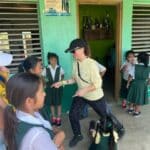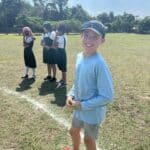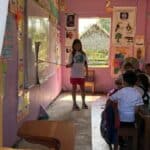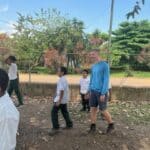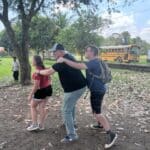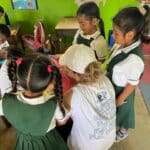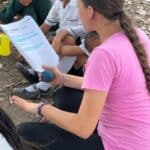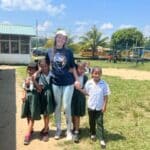 Future of Maya Center Partnership
This is just the beginning of Kidz Konnect 4 Jesus' work with Maya Center. Beginning this week, the local team will start a monthly ministry called "Happy Friday." This ministry includes leading a worship service for the entire school. Prayerfully, this monthly worship service will progress to a weekly service and will eventually include small group Bible studies.
Pray for this new partnership, that it would be fruitful and continue to grow. There is a lot of Kingdom potential with this partnership.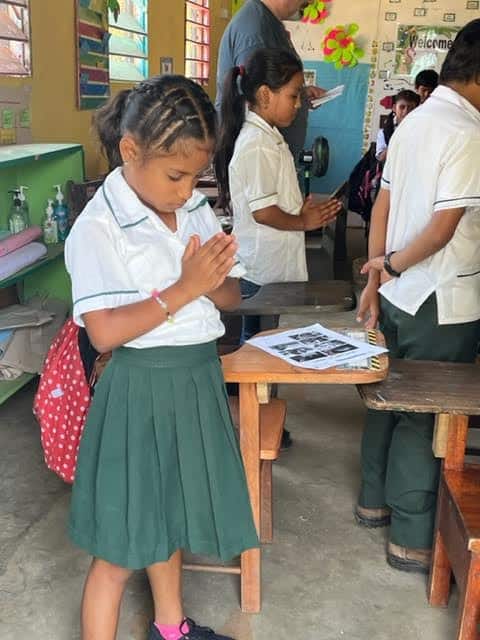 THANK YOU!
Thank you for being willing to give and pray for missions at West Bradenton! You make trips and partnerships like this possible. This team did an awesome job, but there is still more to do. If you're interested in one of our upcoming mission trips, check them out at the link below.