Thank you for serving! We had over 70 people from our church join us for Serve Day last Saturday. There were three projects: Know Your Neighbor, the Azinger Family Compassion Center, and Adopt-A-Block. Our teams were able to serve the neighborhood and help make a kingdom impact with our mission partners!
Here is some of what our teams were able to do.
know your neighbor
Our Know Your Neighbor team assembled some Invite Bags at the church, inviting people to our Easter Foam Eggstravaganza on April 1st. The Invite Bags included an invitation card, chalk Easter eggs, candy, and more. Once all the bags were packed, the team took them to local playgrounds and other areas to hand them out to families.
Be praying that the families that received an Invite Bag will come to see us for the Easter Foam Eggstravaganza so we will have another opportunity to connect with them!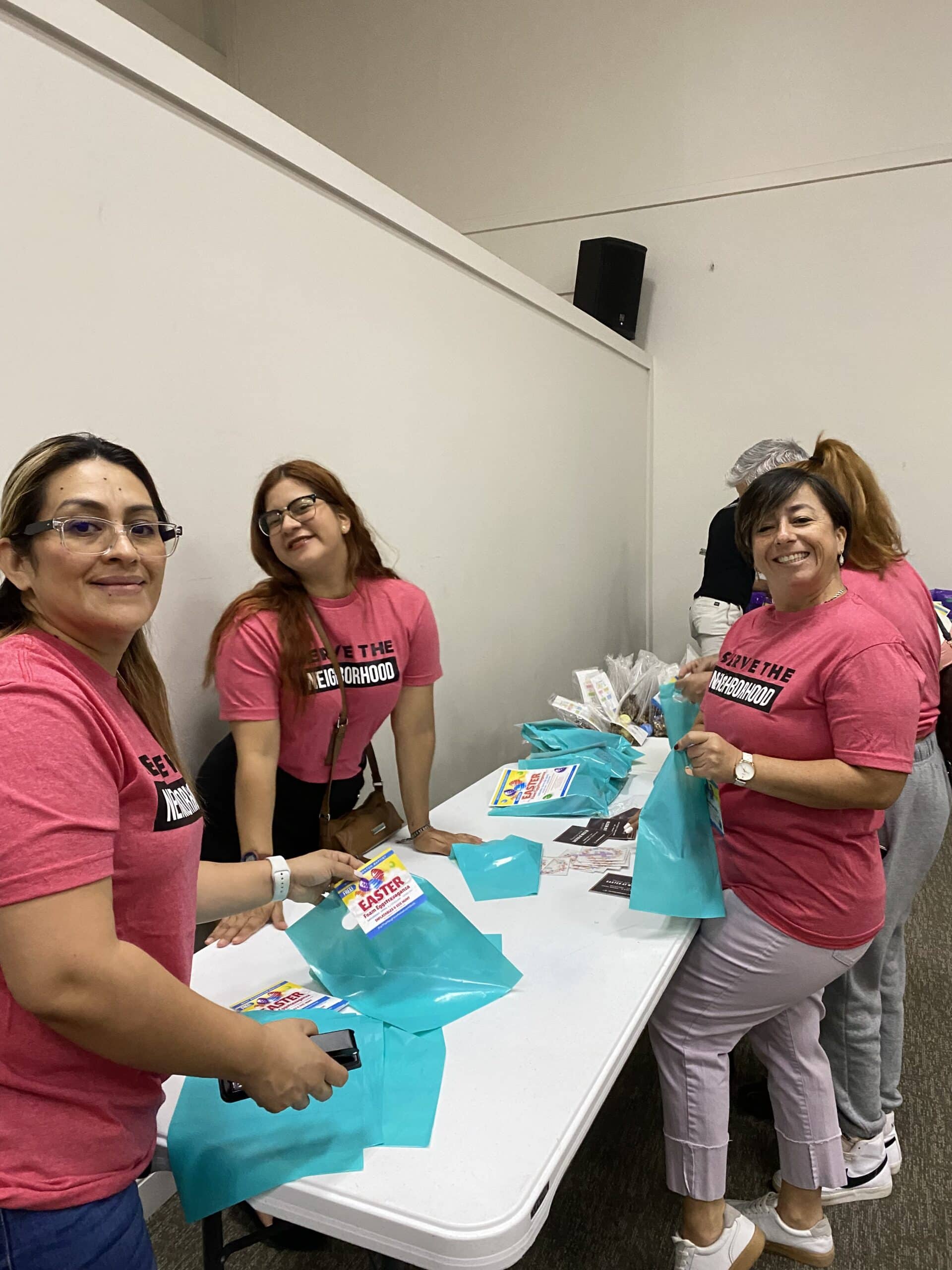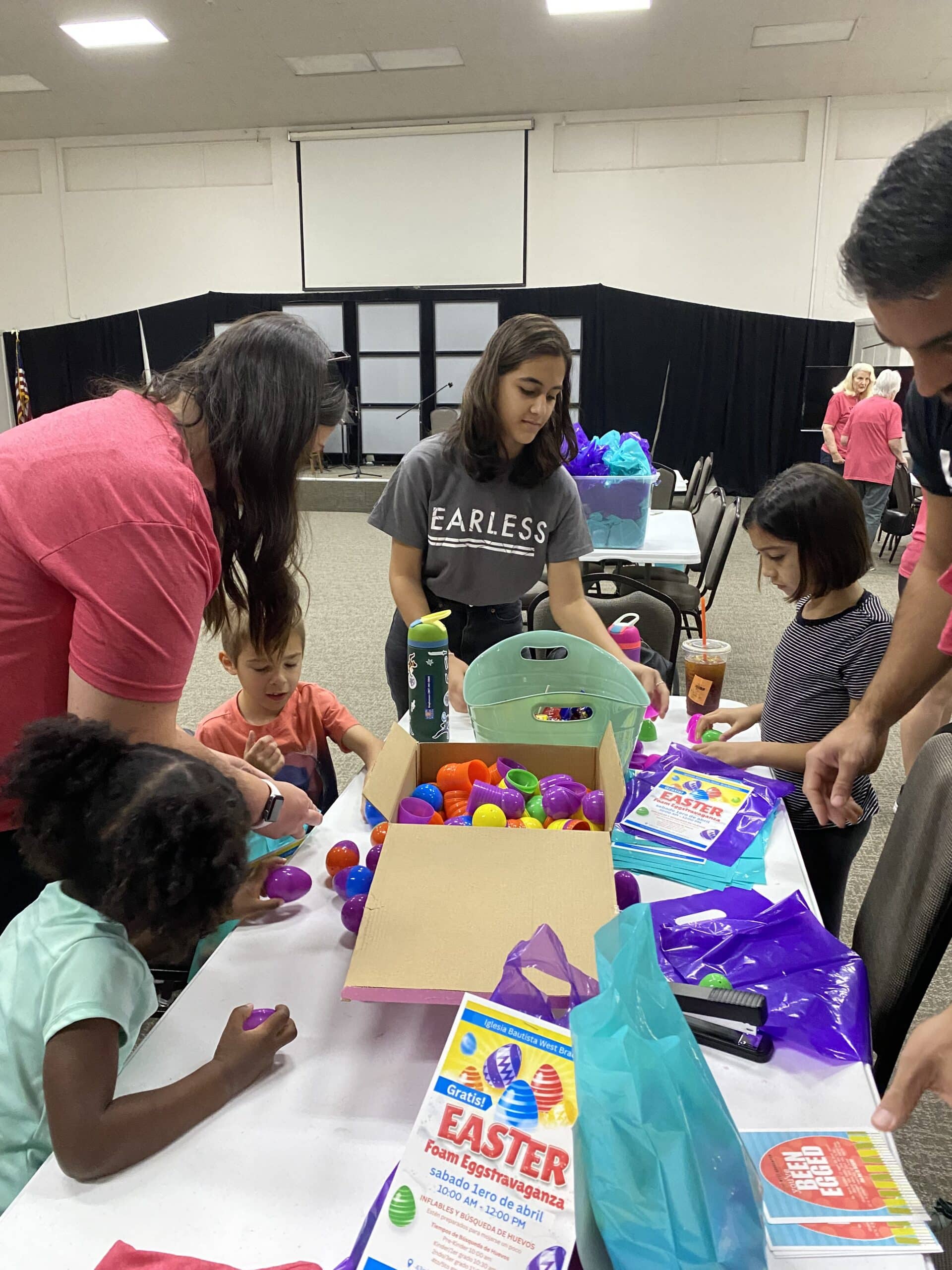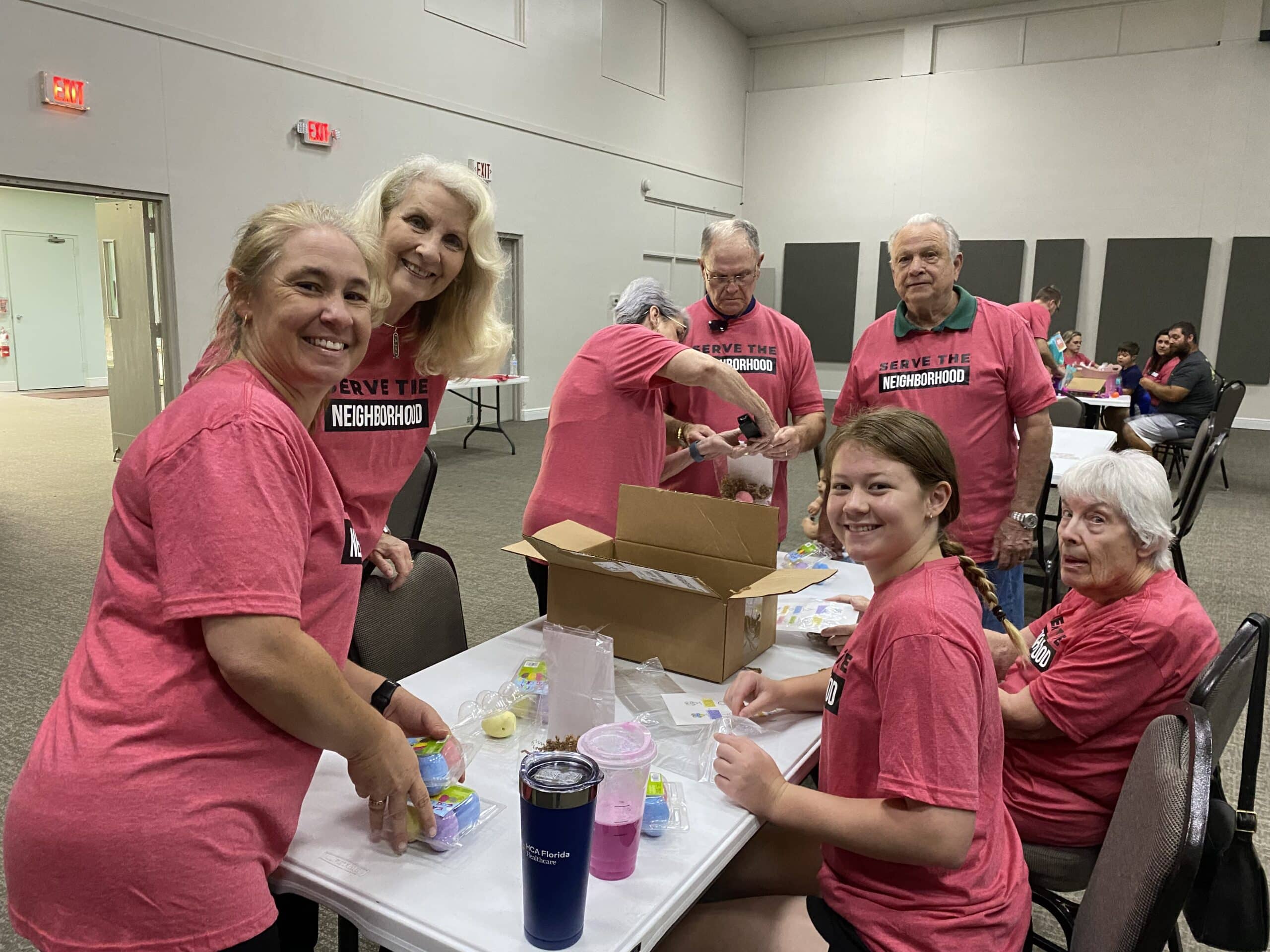 Azinger Family Compassion Center
The Azinger Family Compassion Center team worked with our mission partner, One More Child, to help pack around 250 boxes of donated supplies. These particular boxes will be given to trafficking victims in the Tampa Bay Area as a part of One More Child's Anti-Trafficking efforts. Click the link below to learn more about what One More Child is doing in their Anti-Trafficking program.
One More Child
Anti-Trafficking
Be praying for the boxes our team packed and the Trafficking victims who will receive them!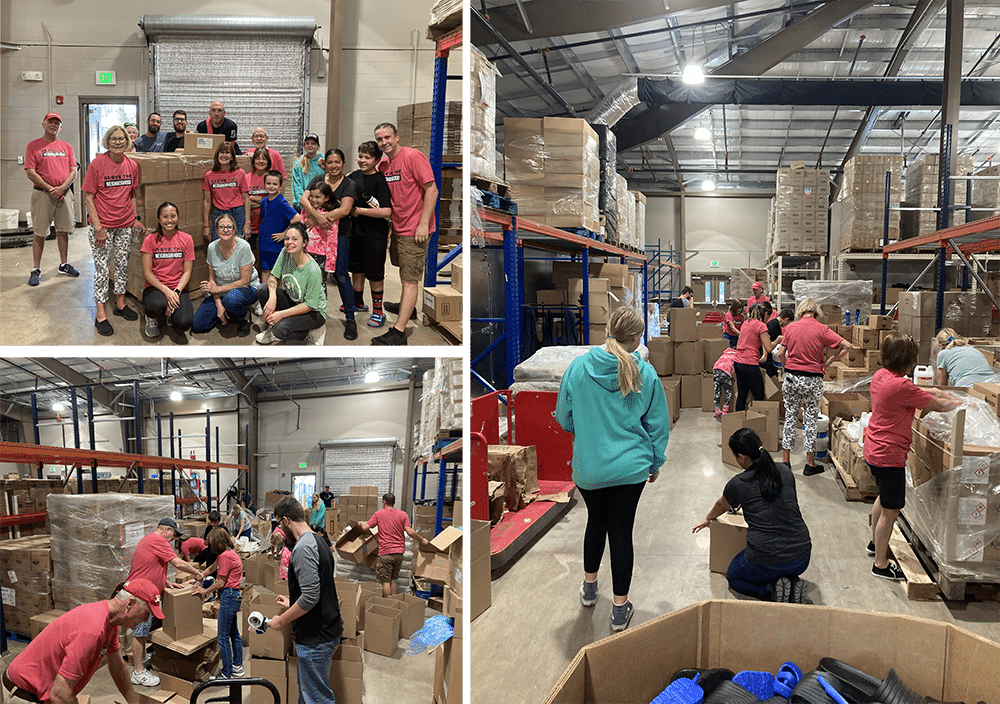 Adopt-a-block
The Adopt-A-Block team worked with our mission partner, Downtown Ministries, to serve the hungry and needy members of our neighborhood. The team helped serve a full hot breakfast, provide clothing, shoes, and household items, and love on and talk with families and children there.
Be praying for the families our team served at Adopt-A-Block this last weekend.